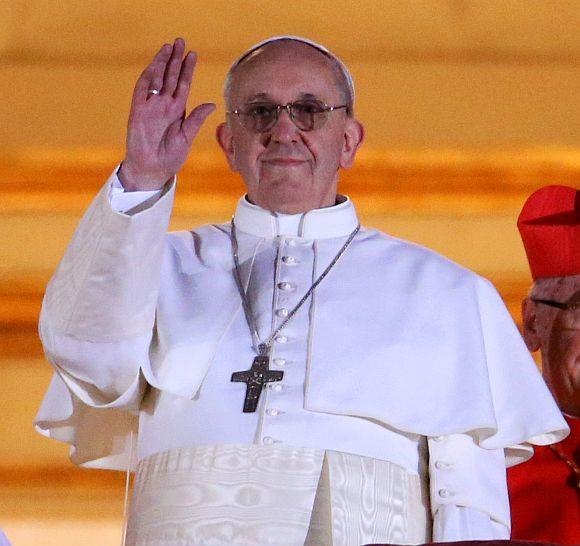 Jorge Mario Bergoglio, now Pope Francis, was Archbishop of Buenos Aires.

He is a Jesuit and is 76yrs old.

The first Jesuit Pope ever.

Pope Francis, Jorge Bergoglio, was born in Buenos Aires, one of the five children of an Italian railway worker and his wife.

Bergoglio is the first Pope from the Americas and the first from outside Europe in more than 1,000 years.

He was created and proclaimed Cardinal by Blessed John Paul II in the consistory of 21 February 2001, of the Title of S. Roberto Bellarmino (St. Robert Bellarmine).

He has lived for more than 50 years with one functioning lung. He had the other removed as a youngster because of an infection.

He told Argentineans not to travel to Rome to celebrate if he was appointed but to give their money to the poor instead.
May God Bless our new Papa!!!!!!!!
Please pray for him and our Church.